Bet on top quality truffles with a 9-year yield
of 225%










The white truffle is the result of a plant called mycelium , which in turn is a type of fungus. To survive underground, the mycelium associates with the roots of certain types of trees, which in the case of the white truffle are linden, poplar, oak, beech, willow and hazel.
For optimal quality, a climate favorable to the Alba truffle is needed for its needs of more hydrated and humid soils than other truffle species.
All truffles need a very specific natural habitat.
If a setting is not to their liking, there are simply no truffles in that area.
The white truffle is no exception, and its very specific requirements include a certain type of soil and terrain.
Time and nature complete this process, which is currently very difficult for man to carry out by means of substitution for the natural environment.
Compared to other foods, the white truffle is difficult to produce by artificial means, it is currently acquired, so to speak, only naturally.
But thanks to the innovations of the last 10 years, we can see beneficial changes for planting.
The direct consequence of the difficulties in obtaining this exceptional ingredient means that the price remains very high for the queen of truffles.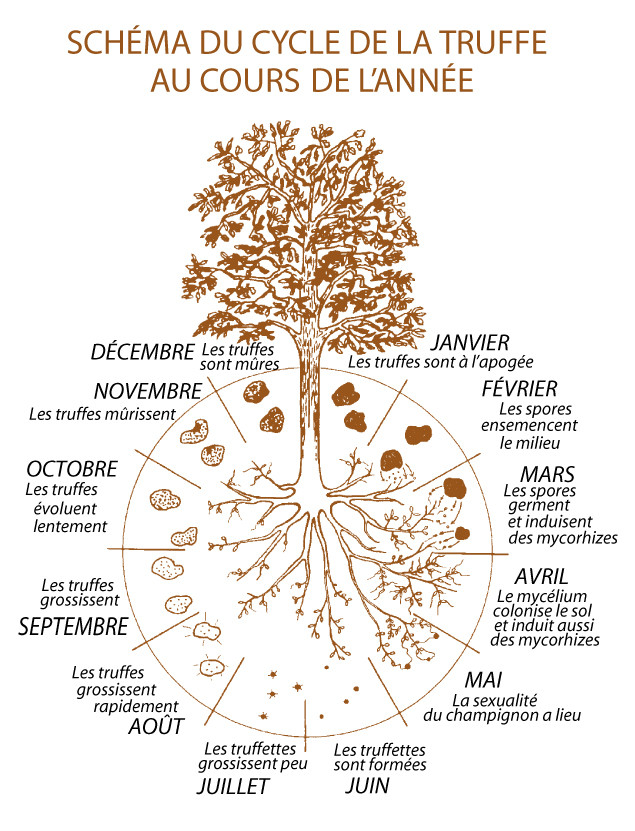 The white truffle arouses the interest of some people who have never lingered there, simply because the prices are very high.
These people are interested in the social aspect of possessing this mushroom, which is then no longer just a mushroom, but a social element in its own right.
Owning a white truffle is then like owning a Louis Vuitton handbag or a Porsche 911.
This mushroom is more than a foodstuff, it is an investment, an asset, a social proof.
Therefore, investing in this product is not only about the qualities of your palate.
You should consider this mushroom as a real estate investment in Paris:
A sustainable and highly profitable financial strategy.
The 20ᵉ world auction in Alba, near Turin, sold a white truffle weighing just over a kilo for €120,000.
This sale was organized in parallel with Moscow, Singapore and Hong Kong, where the lucky buyer, whose identity has not been disclosed, is located.
The truffle in itself is a sign of prestige and vanity in high society, any individual is ready to put a spectacular sum, to be able to acquire this coveted product worldwide.