White truffle in
gastronomy
White truffle in the kitchen
Restaurant owners have difficulty obtaining quality truffles.
With Truffis , Chefs will be able to invest in their own truffle trees and obtain a harvest as a sponsor for several years.
They will thus have access to one of the rarest products in the world.
The white truffle, known as "Tartufo Bianco", is an edible mushroom that only grows wild in Piedmont, making it a coveted product on the international gastronomic scene.
The mystery that surrounds this truffle lives up to the expectation it arouses in the world of gastronomy.
From a gastronomic point of view, it has no equal.
It must be used as is, since it does not support cooking.
The white truffle is served raw, cut into thin strips, preferably with hot dishes and light sauces.
It is important to note that it accompanies dishes where strong aromas do not predominate, since the main role is attributed to the Tuber Magnatum (the White Truffle of Alba).
It is mainly characterized by its tuberculous and amorphous shape, rather fleshy and entirely covered with a thin crust, which varies between a whitish and yellowish hue.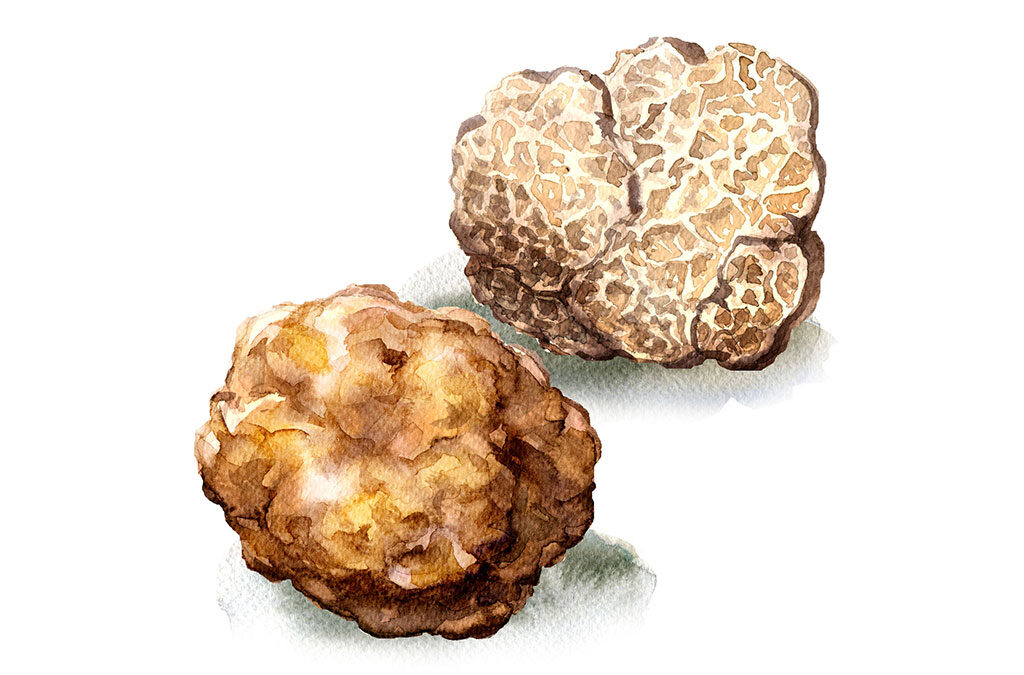 What makes her so special?

The particularity of this ingredient is the power of its taste and the intensity of its aroma, capable of providing unique and unmistakable nuances and sensations to a dish.
In other words, a dream come true for any Chef.
This is why the best Chefs aspire to be able to use it in their creations.
The white truffle is an ingredient that is used in the most luxurious gastronomy due to its very high price.
It is very rare, because it grows in specific and reduced areas, it is difficult to find.
Moreover, it is only harvested during the autumn months, to be exact, between October and December.
These limitations explain its prohibitive cost.
The price of the white truffle varies according to the season,
but is generally between €3,500 and € 8,000/kilo.
The Alba White Truffle is much more expensive than its sister, the black truffle, which can be found for less.
Truffis wishes to attract and help the catering sector to join this innovative project.
The white truffle market often limits the access of certain Chefs to working with this "exclusive delicacy".
Instead of paying a large sum to buy a few grams of truffles, they can now invest and benefit from the harvest of a tree that will be allocated to them.

Thus, they will be able to make all the imaginable recipes to take the palate of their guests on a journey.